Superior
Double Room - Valerian
max. capacity
1 - 3 persons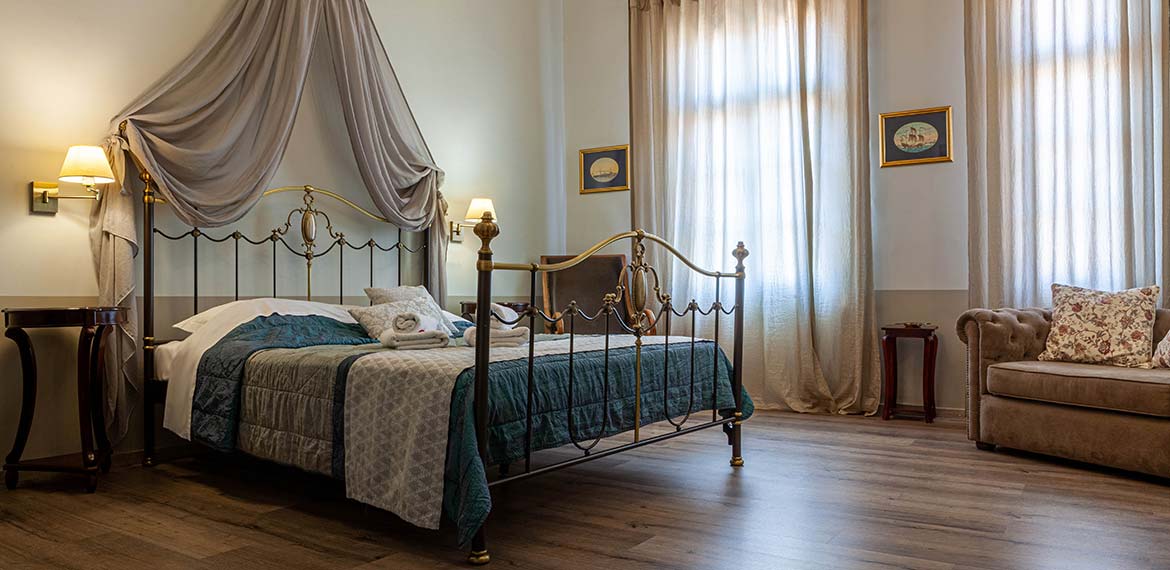 Our Superior Double room named Valerian has, like the plant, a relaxing and rejuvenating atmosphere.

The beautifully crafted wrought iron double bed takes pride of place in the centre of room and the classically styled furniture give a traditional feel. Modern amenities and the high quality soft furnishings make for a first class experience.

Valerian Superior Double room accommodates up to 3 persons or is perfect for couples that prefer more space. The high windows drench the room in light and have a great view overlooking the narrow streets in the Old Town of Nafplio.